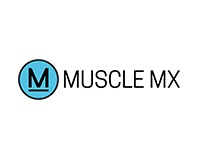 About Muscle MX - CBD Topicals
Muscle MX is a Utah-based company that has developed two highly effective pain topicals, Activate and Recovery, to enhance muscle performance, help treat pain, soreness, and inflammation safely and effectively. Muscle MX topicals are 100% natural and contain a powerful anti-inflammatory ingredient called Cannabidiol Oil, or commonly known as CBD oil. Muscle MX uses CBD extracted from industrial hemp and contains no THC.

Muscle MX topicals can be used by both young and older customers.
Product Description
Activate: Kickstart your body with Muscle MX's powerful, heated, pain relief balm. Use Activate on muscles, joints, and tendons before any activity for maximum performance and effective preventative care.
2 Sizes: 0.5 oz / 2.65 oz
Recovery: Experience fast-acting relief for your achy muscle, joints, and tendons with Muscle MX's powerful, fast-acting pain relief balm. Recovery can be used after any activity or treat general pain and discomfort.
2 Sizes: 0.5 oz / 2.65 oz

Both topicals are perfectly formulated to provide short/long-term pain relief and inflammation reduction
Clean energizing scents
All natural and gluten-free
Fast absorbing, non-greasy sticky feel
Contains rich Cannabidiol (CBD)
Member Benefits
Terms: Muscle MX accepts credit cards for all orders
Freight: Free shipping on all orders over $200. $15 shipping on orders below $200.
Minimum: We require members to purchase at least $150 on their first order.
Conditions: https://musclemx.com/refund-policy
For providers looking to carry CBD-related products, we strongly advise you to check with local/state regulations and creditors before carrying CBD-based products.
Contact Information