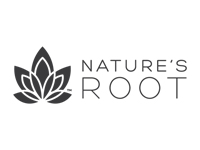 About Nature's Root
Nature's Root offers a seed-to-sale branded line of organically grown, processed, and manufactured body care and therapeutic (CBD-based) products. We have been in business since 2014 and have established a reputation for superior quality and consistency over the years.
It is our passion to serve others. As a family, we are committed to work tirelessly with one objective: to develop products that bring about rejuvenation and move toward whole-body healing. Our intentions are to create hemp-based therapeutic and beauty products that are consciously crafted for you and for the sustainability of our planet. Our hope is to help people rediscover the hemp plants restorative power one delicious, curative product at a time!
It all started with a seed! Well, one family's profound love for the hemp seed. Our first seeds were planted in 2013 with the desire to show the world how versatile the hemp plant is and why more people should grow and use it! As a result of that first harvest, Nature's Root was birthed. An organically based and sustainable focused company, we now have hemp farms throughout the beautiful state of Colorado which provide bountifully for not only our product line, but for countless hard-working farmers and their families. We know you will delight in what we've crafted for you and are confident that you will develop a deep devotion for this spectacular plant, too!
The Nature's Root line is available for both retail and wholesale. As a company recognized for its fresh, innovative, product ideas, we now offer white and private labeling opportunities. Our white and private labeling holds to the same high standards as our branded line with equal amounts of integrity and creativity one has come to expect from Nature's Root Lab. We undertake each project with intention and focus on customizing an ideal product for you and your customer base.

Product Overview:
Nature's Root Therapeutics is our signature line of therapeutic hemp products. Our blends offer the restorative capacities of the hemp plant, as we have mindfully harnessed its inherent properties. From lotions and balms to hemp oils and tinctures, we ensure a clean, organic, intuitive product that targets one's physical afflictions in a gentle yet powerful way.

Nature's Root body care collection offers inspired organic body care products, incorporating unique properties of the hemp plant from the oil to the seed. In addition, essential and nourishing oils are included in our hemp body care products for additional benefits. This line stands alone, surpassing quality over other hemp body care lines and providing tangible results for your skin. Prepare yourself to be amazed at how our incredible hemp care line can invigorate, nourish, and restore you. Additionally, we offer hemp body care products for men and women, so everyone has something to utilize.

Nature's Root pet care products ensure our pets are as healthy and happy as possible. This usually means being highly aware of what you feed your furry friend, but have you considered what types of ingredients go into your other pet products? With all the love and care you give to your pets, of course organic hemp pet care products make more sense than something with artificial ingredients that are full of superfluous gluten and fillers. Pet care products should be simple and effective. Our hemp pet care collection at its core is simply hemp, and its amazing properties for healing and care translate to your furry loved ones. Nature's Root offers only 100% organic, non-GMO, gluten- and paraben-free hemp pet care products to help your pets feel their best, the way nature intended.

Nature's Root Body & Skin Care Collection offers organic body and skin care products. We offer hemp body care and skin care products for men and women.
Member Benefits
As a botaniCo member, you will receive an additional 3% discount below wholesale pricing along with in-store marketing materials and sales and product training provided by the Nature's Root team.
Order Minimum: $500 on the first order. No order minimum after the first order.
For providers looking to carry CBD-related products, we strongly advise you to check with local/state regulations and creditors before carrying CBD-based products.
Contact Information
720-600-6948
naturesroot.com