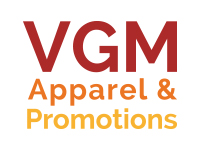 About VGM Apparel and Promotions
VGM Apparel & Promotions offers items that can be imprinted with a logo or slogan and given out to promote a company, organization, product, service, special achievement, or event. T-shirts, mugs, pens, and key tags are popular examples, just about anything can be imprinted. With over 750,000 ad specialty items to choose from, they can assist you with all your corporate promotions.
Member Benefits
botaniCo members receive a 10-20% discount.
Contact Information
Nicole Zubrod
319-274-6674
[email protected]