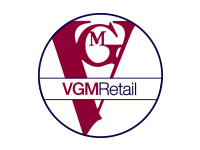 About VGM Retail Services
VGM Retail Services began in 2010 as a consulting service for the HME/DME industry. At that time, the industry and VGM members were beginning to feel the effects of competitive bidding and were looking for a way to combat the financial hit they were taking. Diversifying into retail was that answer. Since then, VGM Retail has helped hundreds of health care providers of all shapes, sizes, and backgrounds with projects of all scopes. From simple recommendations of additional product to opening a new store start to finish, VGM Retail has seen and done it all.
Why VGM Retail
VGM Retail offers exclusive, highly discounted retail store services for botaniCo members looking to grow, evolve, and take their business into the new world. With over 60+ combined years of retail experience, VGM Retail has turned retailing into a science.
Member Benefits
botaniCo members receive exclusive discounts on all VGM Retail services. Specifics vary depending on the size, scope, and unique situation of the project. Contact the VGM Retail Team to learn more.
Contact Information
1111 W San Marnan Drive
Waterloo, IA 50704
Maria Markusen
(855) 285-3300
[email protected]
www.vgmretailservices.com