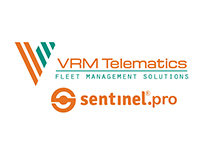 About VRM Telematics, LLC and Sentinel Pro
Are you looking for an affordable solution to manage your fleet?
If driver safety, fleet efficiency, corporate liability, and improving your bottom line is important to you, take time to check out our solution! The Sentinel Pro is our innovative, patented solution that provides you with the tools to effectively monitor, track, report, and manage your fleet!
We've gone one step further towards driver safety. You can now monitor cell phone use! More companies are enforcing strict cell phone policies in their vehicles because of safety and liability!
Member Benefits
botaniCo members receive:
Hardware and Initialization $129.00
Subscription $15.00 per month with first month free
Contact Information
Sentinelprofleet.com