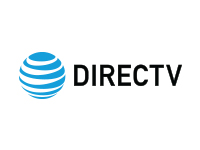 About DIRECTV Business Xtra Package
Offers 140 channels with HD, including:
All pro sports games
Golf Channel
SEC and Big Ten Network
NFL Sunday Ticket
National Satellite Center is the service provider partner with this program and will conduct price comparisons, installs, and service for DIRECTV.
If you're not a current DIRECTV customer, ask about exiting Comcast, Cox, DISH, and Time Warner agreements so you can upgrade to DIRECTV this football season!
Member Benefits
botaniCo members save an average of 40% per month.
Looking for more ways to save?
Call to get your quote today with DIRECTV. For the most accurate savings analysis send your bill to [email protected] and include the number of TVs you have at your club and if they are in 1, 2, or 3 or more buildings.
DIRECTV Contact Information:
George Cain
800-698-1389
[email protected]
www.directv.com