About Lowe's Pro Services
The LowesForPros program provides benefits in addition to just everyday savings. The details of the program are highlighted below.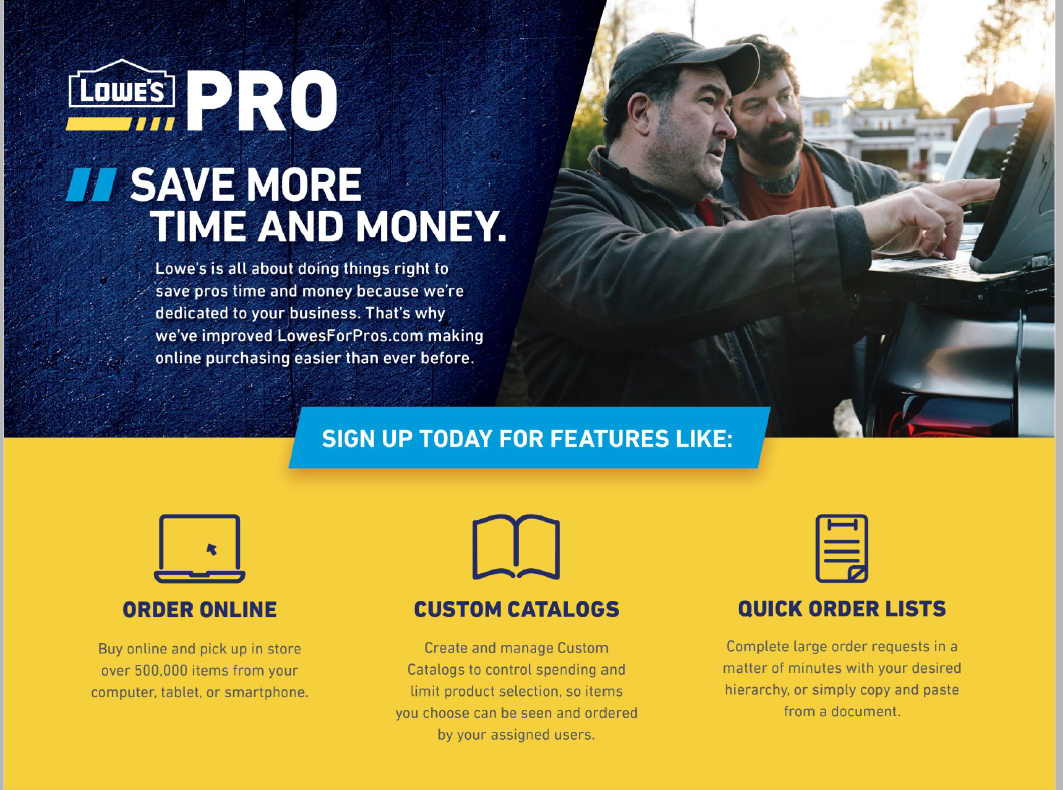 Member Benefits
botaniCo members receive benefits exceeding the everyday advertised discount of 5% - see below for details
Order Online
Custom Catalogs
Quick Order Lists
Discounts Up to 20% Depending on Product
Order Online and Pick Up or Have it Delivered
Retrieve Lost Receipts
Different Forms of Tender Accepted
Exclusive PRO Discounts
Contact botaniCo at info@botaniCogroup.com and we'll send you the registration link to start saving!
*Some restrictions may apply
Updated 11/20/2020